Why is it so hard to just say you need to rest?
We often believe or think that we must ask permission for rest. Even though that doesn't feel right to us. The assumption is that we must justify our rest. All of this is wrong (read: not true, harmful, unhealthy, et cetera). Lola Vinson and I discuss how to talk to other, and ourselves, about rest.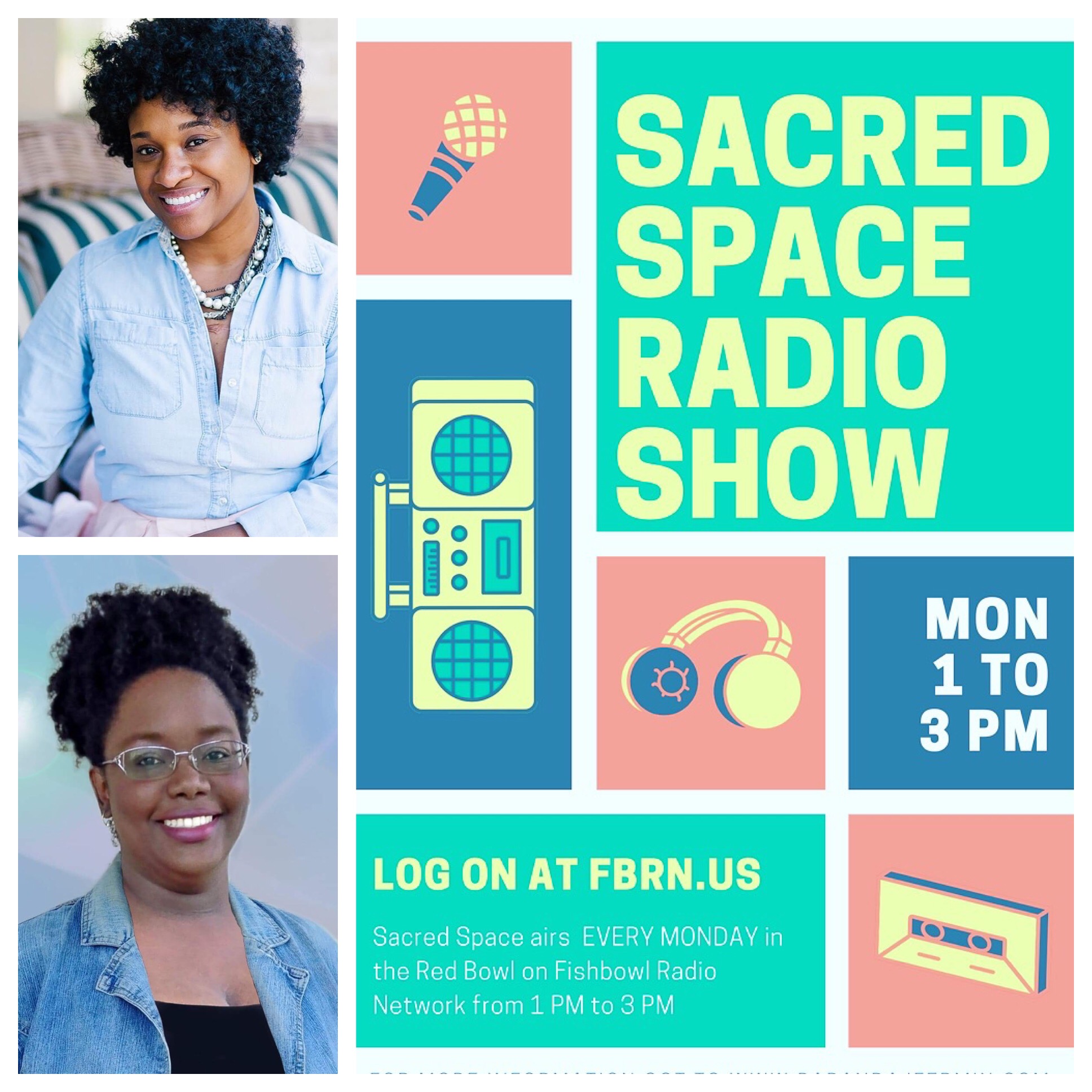 When was the last time you felt rested? This month we prepare for the end of the summer and explore rest. What is rest? What does healthy rest look like, feel like? Why do we even need rest?
We begin exploring rest with Nzinga Jones engineering professional and breastfeeding advocate, with the simple question: How is rest related to what we as sacred in our life?
If it's natural, why isn't it easy?
We wrap up this month's focus on rhythm in conversation with Latoisha Michelle.
Many people think that because it's "my rhythm" that means it'll be easy. It may not feel comfortable at first, but it's still ours.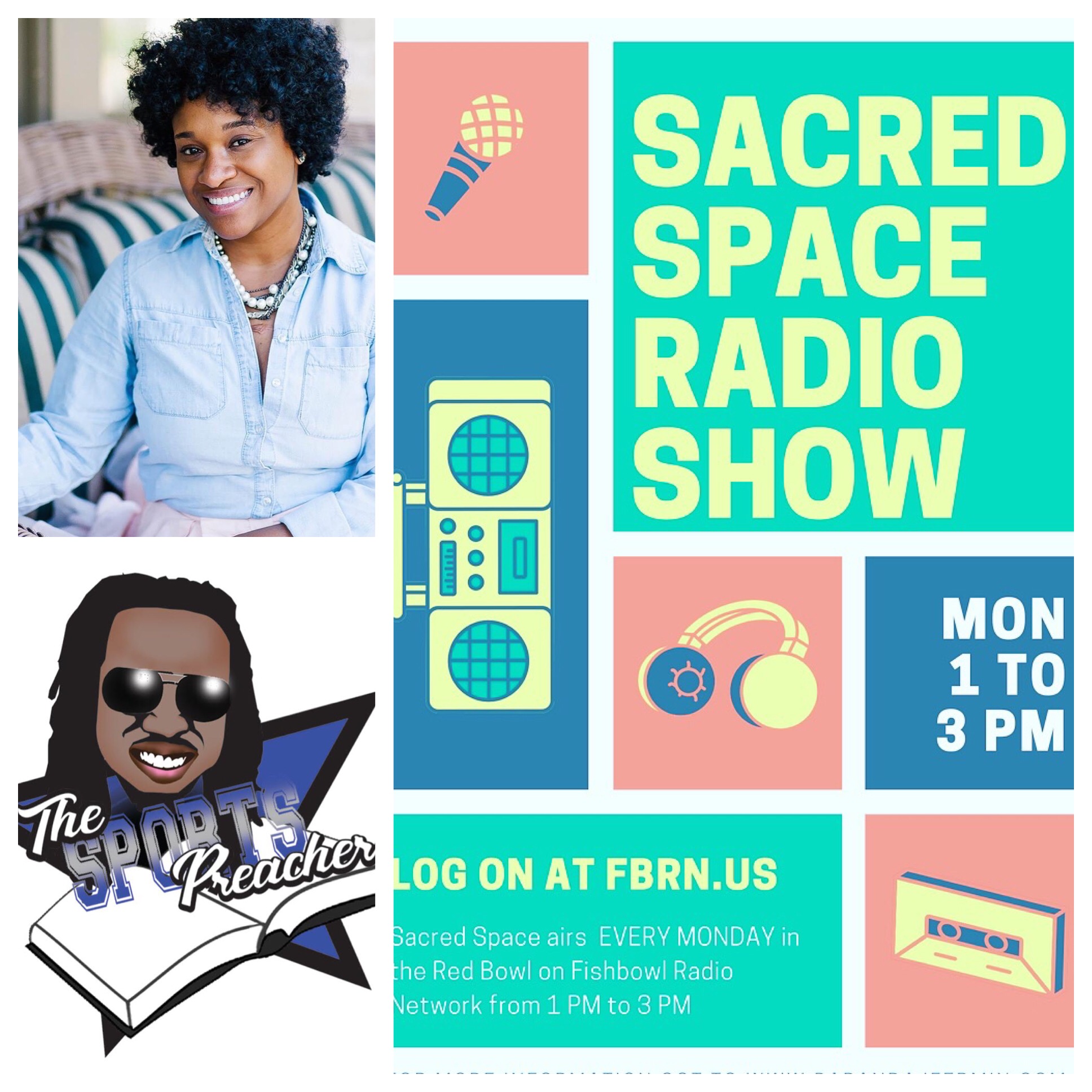 When is shifting your rhythm meaningful?
I don't debate, especially publicly. The idea of winning someone's thinking over or using rhetorical mechanics to attack someone's thinking isn't appealing to me. There is no is fun, and there's not connection. Which is the point of communication. However, sometimes, the perspective of some is so far from another's that sharing them, even if it causes an argument or discomfort is necessary.
The Sports Preacher and I debate patriarchy publicly after a number of conversations reveal he's never heard much of the ideas regarding patriarchy that I take for granted.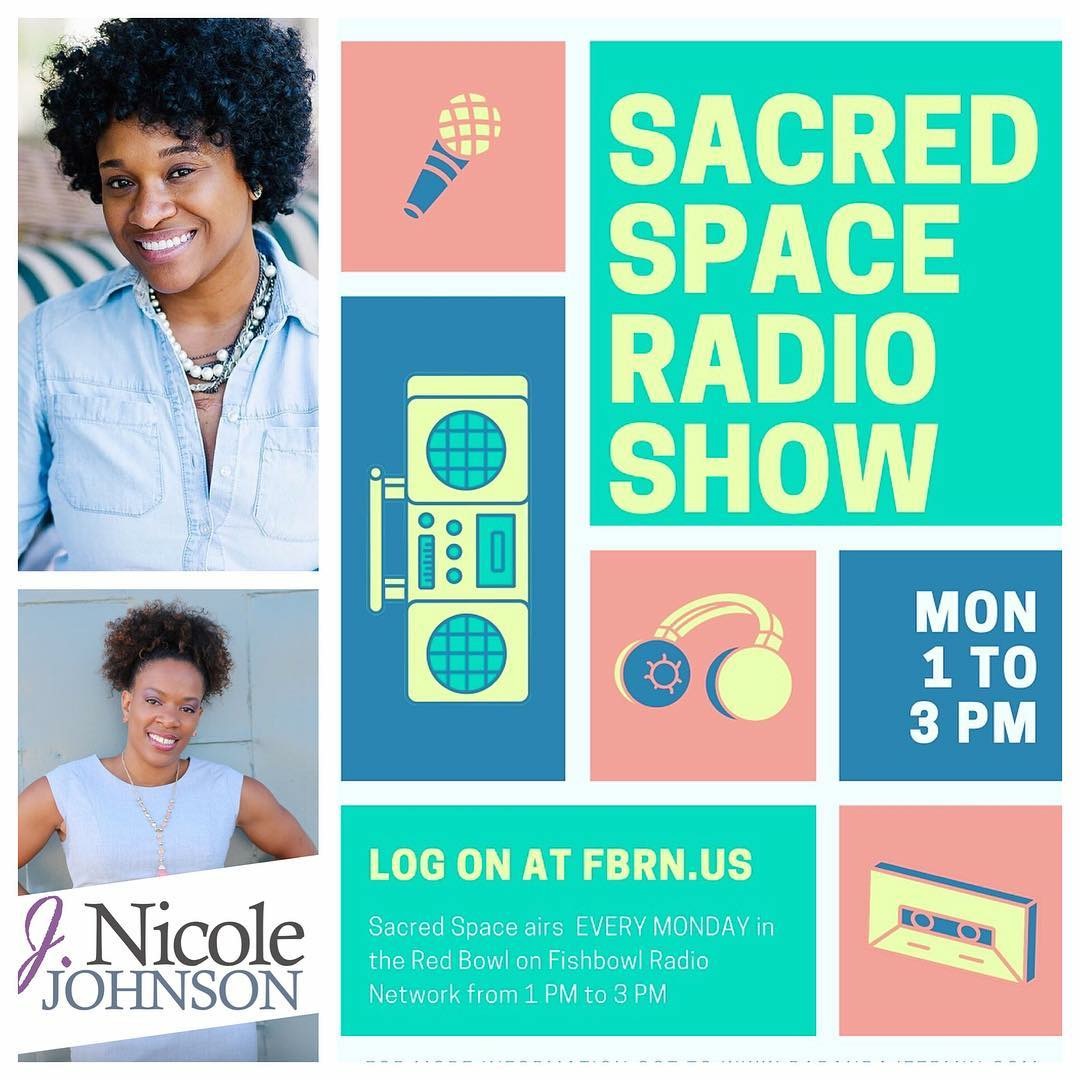 Why is it so hard to get in our groove?
I mean it's ours, right. We know it's our sweet spot, the place where our creativity and productivity are optimized. Yet, even when right now isn't working anymore we often hesitate to get back into our own groove. J. Nicole Johnson joins me in the studio for this session of #SacredSpace and we discuss all the reasons we hesitate to do what's best for us, even when we actually really want to do.
What is the most caring thing you can do to honor yourself?
Living your life to the beat of your own drum is one of the most loving and revolutionary acts you can undertake in your life. But how do we find our rhythm? How do we stay in it? Why is moving in our rhythm so important?
What are the subtle ways that we resist change?
There is so much freedom in surrendering to the smaller everyday changes that comes in our lives. We often accept this and bug changes, but what if I told you that you could feel the exhilaration of freedom in your every life is you stopped letting your personality keep you from everyday changes.
What if small shifts are more critical to your freedom than HUGE transitions?
How much would your freedom cost you?
If anyone ever tells you that freedom is free, they're lying. It's also a lie that freedom costs too much. Everyone has a number, and amount of money that would allow them to live their lives freely as #SacredSpace.
But what would it take to give freely to the fight for and maintenance of our collective freedom?
Are they invested in you, or in how you do something?
Sometimes those encouraging us can be discouraged by choices we make to be ourselves as leaders. How do we navigate when our cheerleaders misunderstand our walk into our calling as a rejection of their advice?
Chanter Craig and I discuss the glories and pitfalls of mentoring and being mentored in this session of Sacred Space.
Are you afraid of the Dark?
There are clichés about the Joy being in the Journey. Yet as we live life, our vision is blurred and our hearts are clouded by all the doing that must get done.
Does your path seem dim? Maybe as you go along your journey it's seems just flat out dark. We have so often equated darkness with evil, wrong-doing and punishment that we forget that darkness is merely a pattern of time. IT will get dark. Not as a consequence, just as a fact.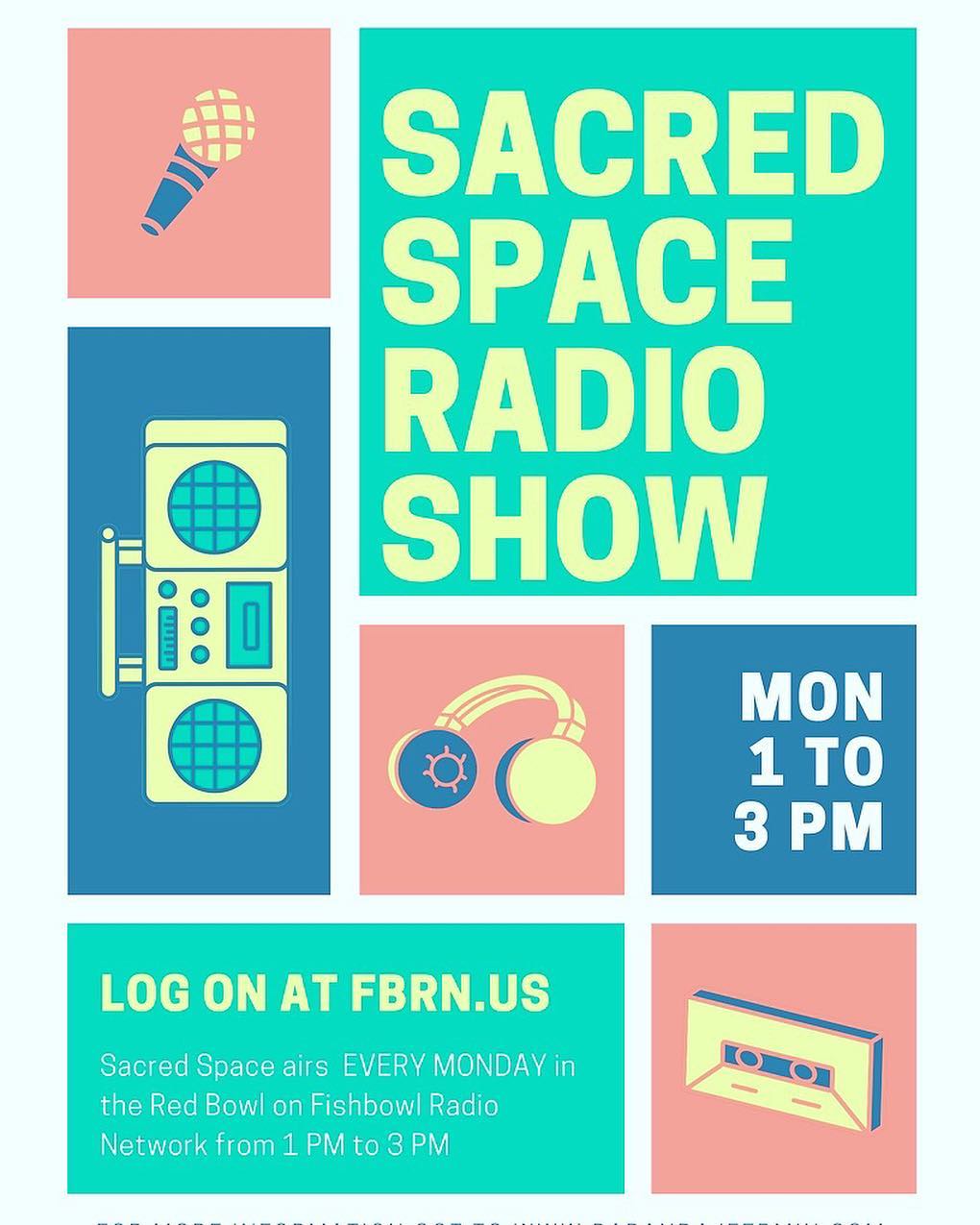 What if your path, is both yours and comfortable?
As much as we always wish folks #JoyfortheJourney what exactly does that mean when where you are is uncomfortable and where you're headed is unfamiliar?

That's what we discuss in this session of #SacredSpaceas we continue our June focus on #ThePathIsSacredToo
What if we held confusion along the path sacred?
What if I told you that you aren't lost? What if I told you that "on the way" and "as I went" is equally just as #Sacred as "here I am" and "now that I have"?
In this session of #SacredSpace, we're joined by Tori Dixon founder of @melanin_therapy -- discussing her unlikely journey bringing together the spaces of Funeral Homes and Mental Health and how sacred the path was despite confusion, uncertainty and uncharted territory.
We all consider our dreams sacred, but what about us as the dreamer?
It's the relationship show...finally.
So many have asked or commented about when will there be a relationship show! In this session, we're talking relationships as #SacredSpace and specifically the wisdom of "failed relationships".
What can making space for divine visitations and intimacy look like?
NiKenya Hall (MHR), @nhallmhr, the CEO of @abcholisticcenter and I discuss how to make space in your life for spiritual visitations and to help us demystify Divine visitations without erasing the magic of spiritual intimacy.

It's not spooky; it's SACRED!
As deeply caring people, it's sacred to chill the F@%K out...
So I interrupt the whoo-whoo wokeness I usually bring to remind you that we are the only ones that can save us from the craziness that is our lives!

During this session of #SacredSpace we're talking #Consciousness and rescuing ourselves, our children, and our families from the anxiety, exhaustion and fear that can come along with #Wokeness and finding a way to chill the eff out!!

How do we hold on to what's sacred while we course correct?
Our lives are sacred yet they aren't perfect. The past few weeks we've discussed making space for an awareness of what works and what doesn't work in our lives. Yet, how do we know when it's time for a #CourseCorrection and how do we shift without throwing ourselves overboard and drowning. We discuss this in depth on this session of #SacredSpace.
What if we believed that schools were #SacredSpace...
Dr. Bryan Beverly and I discuss what in the hell is going on with education in this cultural and political environment, and what we believe could happen if schools were considered #SacredSpace
Whether we call it burn out, or boredom, most folks know the feeling of being fed up with work. However, most of us also know that we were called, spiritually summoned, to do the work that we do. So if we know we're on a spiritual mission, and we also know that work is jus sometimes hard, how do we keep our work sacred and avoid quitting altogether?
In this session of #SacredSpace there is an interactive discussion on work, pressure versus motivation, and the boundaries needed to keep our work sacred.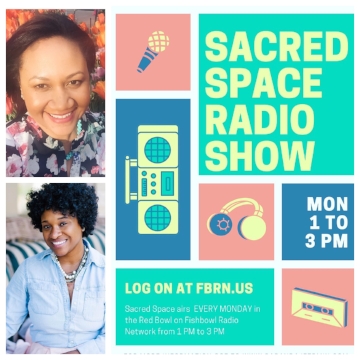 There may not be a such thing as perfect timing with everything that life demands from us, yet holding time sacred, even just short periods of time can do wonders for our sanity and our soul.
In this session of #SacredSpace Shereea Woods, founder of www.thriveandstrive.co , discusses morning routines and how even the smallest of rituals improves how we feel about our lives and about ourselves.
What if we're already alright?
What if you thought your main priority was the task to protect and project the light that you are, just as it is, without spending energy to improve on yourself at all? What if your ulitimate desire was to nurture yourself in a way that made you the most powerful person you could be? What would you do everyday....How would you talk to yourself...How would you be in relationships with others ... if you thought of your life as #SacredSpace ?
What do we do between now and Justice?
While we create, parent and work woke, we find ourselves in a world not quite where we want it to be, and wonder how to prepare for a better world while we live in the less than ideal world we hope to change.
Educator and musician Geno Young joins me on this session of #SacredSpace to discuss what to do when "we got next" isn't really how it all works.
Dr. Baranda Fermin and guest Rev. Deneen Robinson discuss how our world's engagement of Black Women has left us in dire need to both be and have Sacred Spaces.

Then the space for grace is explored with Rev. Becky Hensely as we talk about the sacred encounters clergy have in the most unlikely places.